Don't miss out - follow our social channels for the latest event updates!
Past DISE Events
cultivating change on & off the court
Mark your calendars for Thursday, July 18, 2019!
PLEASE NOTE: THIS EVENT IS FOR MEMBERS OF DALLAS INFLUENCERS IN SPORTS AND ENTERTAINMENT AND BLACK SPORTS PROFESSIONALS - NORTH TEXAS.
We're excited to announce our first event collaboration between DISE and BSP NTX, featuring a panel discussion involving the country's foremost thought leaders who have helped shape the current state of diversity and inclusion in the world of sport.
They'll discuss the progress made by those who have sought level playing fields in and out of competition, and what remains to be achieved. They'll touch on the powerful platform sport provides to impact society through messages of openness and inclusion, and the role every individual plays in driving change.
Panelists include:
Dr. Richard Lapchick – Director, Institute for Diversity and Ethics in Sport
Nancy Lieberman – Basketball Hall of Famer, 2018 Big3 Champion/Coach of the Year
Cynthia Marshall – Chief Executive Officer, Dallas Mavericks
1st annual sand dodgeball tournament
Duck, Dip, Dive, and Dodge with DISE at the new FORO Sports Club!
A night of fun, competition, networking, and cold Peroni beer. The 1st Annual DISE Sand Dodgeball tournament will give our members a chance to play on a team with colleagues from around the local sports and entertainment industry, while vying for the first championship.
Members have the option to sign up a team of six or register as an individual and we'll assign you to a team. If you just want to come out and mix and mingle instead of playing, spectator tickets are available for purchase. You can hang out by the hospitality tents where there will be food, drinks, and a prime spot to watch the tournament!
Beer generously provided by Peroni
Athletic attire
Exploring the "I" in DISE: Everyone's an Influencer
Social media has forever changed how we interact with one another personally and professionally. It has also fundamentally changed our relationship with brands. The highest-volume and most-personalized advertising happen over Instagram, Snapchat, and YouTube — not traditional TV or print media.
One result of social media has been the democratization of influence and creativity. We can now simply put out content we enjoy making and let people decide what wins and loses with their views, clicks, and likes — we might even make some money, too.
We'll explore this new business framework from a few of our local leaders in the space, and open up a discussion to generate useful insights for anyone interested in this new media paradigm.
Beer generously provided by Peroni
Powered by MVPindex
2018 DISE Fast Pitch
Support local nonprofits as they compete for funding at the 2018 DISE Fast Pitch!
The Fast Pitch competition will consist of nonprofit finalists presenting a three-minute live on-stage performance, or 'pitch', to convince the panel of judges and the audience why their organization deserves grant dollars to help them achieve their mission, vision, and goals.
Special guest Clayton Kershaw will be honored with the 2018 Heart of Dallas Award.
Network and nosh with DFW nonprofits and professionals in the sports and entertainment industry.
See photos and more from this year's event here.
professional development event: how soccer wins big in north texas
We will explore the rise of soccer in North Texas and how it became a destination market for the sport, culminating with the National Soccer Hall of Fame's opening in Frisco.
Looking back to Lamar Hunt's founding of the NASL Dallas Tornado in 1967, to the future of North Texas hosting the FIFA World Cup in 2026, and the milestones in between, we'll speak to key leaders in the space and glean insights as to the progress we've made and what's to come for one of America's fastest growing sports.
Moderated by Gina Miller – Vice President of Media and Communication, FC Dallas
Panelists include:
Djorn Buchholz – Executive Director, National Soccer Hall of Fame

Jesus Diaz – Sr. Marketing Manager, PepsiCo

Dan Hunt – Owner and President, FC Dallas

Monica Paul – Executive Director, Dallas Sports Commission

Andy Swift – Executive Director, Dr Pepper Dallas Cup
- Lite Bites and Cash Bar
- Business Casual Attire
professional development lunch: future of college football
September in Texas means one thing – football. And we'll explore what's top of mind for every fan and sports marketer alike as the college football season gets underway.

Between recent upheaval in major programs, player safety concerns, rising coach salaries, the uncertain future of media deals, and much else, there is a growing sense that the status quo in college football may not be sustainable much longer.

Join us as we dive into these topics and more as our panel of experts will weigh in on what the sport might look like in the next 5, 10, 20 years, and what coming changes might mean for sponsors, media, and the rest of the industry.
Moderated by Rachel Lindsay, star of The Bachelorette and new College Football Playoff Foundation ambassador, and featuring a who's who in the business of college football based in North Texas:
Bob Bowlsby, Big 12 Conference Commissioner

Judy MacLeod, Conference USA Commissioner

Michael Konradi, Cotton Bowl Chief Marketing Officer

Gina Lehe, College Football Playoff Senior Director Of External Relations and Branding.

Sponsored by: SERVPRO First Responder Bowl
2018 Brand launch event
Guest speakers:
Geoff Moore - President & COO, Team Envy (eSports)
Chad Houser - Founder, CEO & Executive Chef, Café Momentum
Guests will receive free appetizers, $5 vodka drink specials (cash bar) & the chance to listen to some exciting guest speakers.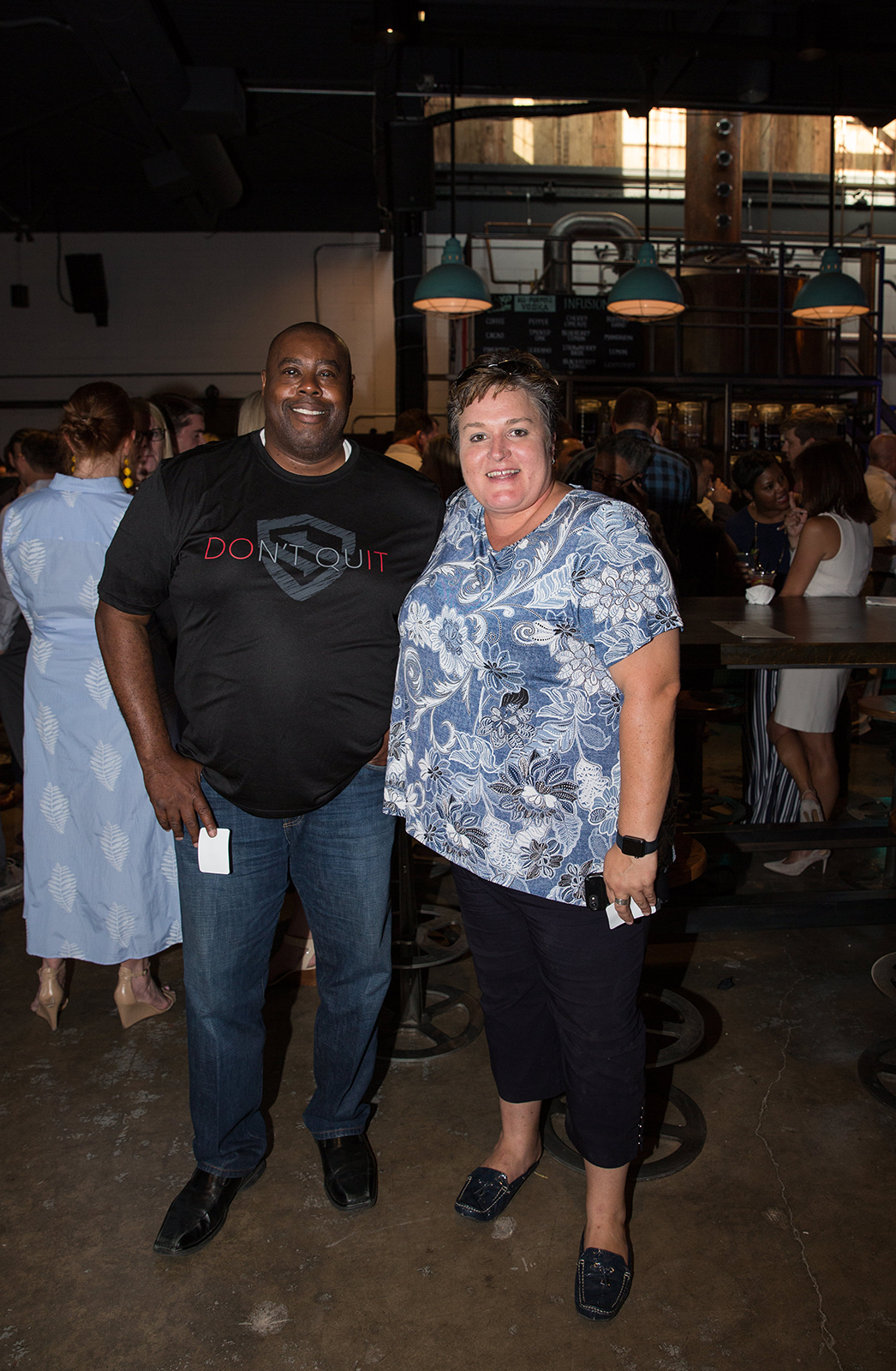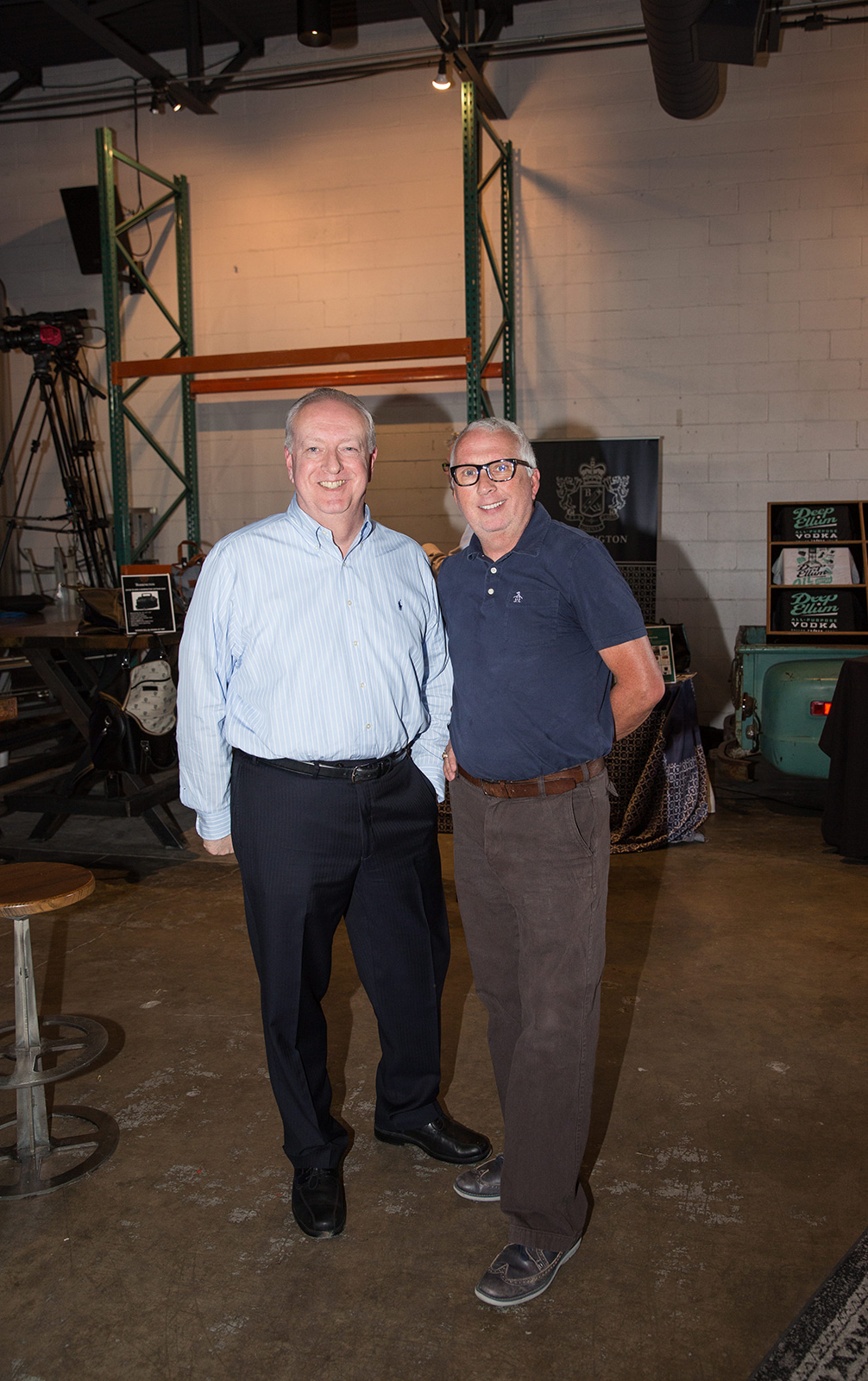 Thursday, July 18, 2019
5:00 PM - 7:30 PM
Dallas Morning News Auditorium
1954 Commerce St, Dallas
Thursday, June 6, 2019
5:30 PM – 8:00 PM
FORO Sports Club
thursday, April 4, 2019
5:30 PM - 7:30 PM
d.e.c. on dragon st.
1414 Dragon St, Dallas, TX 75207
thursday, november 15
6:30 PM - 10:00 PM
Canton Hall in Deep Ellum
2727 Canton St. Dallas, TX 75226
COMPETING ORGANIZATIONS
Boys & Girls Club of Greater Dallas, Inc.
Dallas Children's Advocacy Center (DCAC)
Dallas Police Youth Foundation, Inc.
Dallas Tennis Association
Special Olympics Texas, Inc.
Vogel Alcove


THURSDAY, OCTOBER 18, 2018
5:30 - 7:30 PM
4050 Belt Line Road, Addison, TX 75001
friday, september 21, 2018
11:00 AM - 1:00 PM
13835 Welch Road, Dallas, TX 75244
thursday, july 19, 2018
5:30 - 7:30 PM
Deep Ellum Distillery
(entrance in the alley)
2817 Canton Street, Dallas, TX 75226
speed networking
Please join the Heart of Dallas Young Professionals group for our first annual speed networking event. This fast-paced event that will provide the opportunity for personal and professional relationship growth.

5:30 PM - 6:00 PM Check-in
6:00 PM - 6:30 PM Introduction from the HODYP 2018-19 Board
6:30 PM - 7:30 PM Speed Networking

Attendees will need to bring approximately (20) business cards to distribute throughout the speed networking event.
wednesday, may 16, 2018
5:30 - 7:30 PM
Ferris Wheelers Backyard & BBQ
1950 Market Center Blvd., Dallas, Texas 75207
2017 Heart of dallas fast pitch
2016 Heart of dallas fast pitch
2015 Heart of Dallas Fast Pitch
tuesday, november 28, 2017
6 PM - 9:30 PM
House of Blues
2200 N Lamar St, Dallas, TX 75202